CDSC proudly announces the recipients of the 2011 Community Peacemaker award, to be honored at our annual Spirit of Mediation Gala.
Learn more about the Gala or reserve your spot to attend this special evening.
MA State Representative Marty Walz
For four terms, Marty has served the residents of the 8th Suffolk District in the Massachusetts House of Representatives.The district includes the Back Bay, Beacon Hill, and the West End in Boston and Cambridgeport, Area 4 and MIT/Kendall Square in Cambridge.
She currently serves as a vice chair of the House Committee on Ways and Means. During the 2009-2010 legislative session, she served as the House Chair of the Joint Committee on Education and on the Federal Stimulus Oversight Committee. She authored the nation's most comprehensive anti-bullying law, and led the charge on the recent education reform law. She also served on the Executive Committee of the Caucus of Women Legislators. Marty was Co-Chair of the Caucus during the 2007-2008 legislative session.

As an attorney in private practice, she advises clients on the full range of laws governing the relationship between employers and their workers, and has a particular focus on preventing illegal discrimination and harassment in the workplace. She has previously worked at the national employment law firm of Littler Mendelson.

Prior to her election as State Representative, Marty was the Vice President of Development at Jumpstart for Young Children, a national nonprofit based in Boston that pairs college students with preschool children who are at risk of entering school unprepared for success.

Currently, Marty is an adjunct professor at Emerson College in the Communication Studies Department and at Northeastern University in the Political Science Department.
Robert Lewis of The Boston Foundation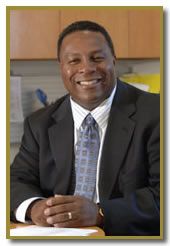 A seasoned civic, community and nonprofit leader, Robert Lewis, Jr. has served as Vice President for Program at the Boston Foundation since the fall of 2007.  In that role, Robert directs the distribution of some $16 million in discretionary grants through a competitive process and oversees more than 22 staff members who work collaboratively to support nonprofit organizations and programs that serve the people of Greater Boston.  In 2009, Robert oversaw the transformation of the Foundation's grantmaking program.  The new grantmaking framework, called "Thriving People/Vibrant Places," seeks to have a profound impact on important areas of community life—including dramatic improvements in education and health attainment; safe and vibrant neighborhoods; robust arts and cultural opportunities; and a regional economy that enables everyone to thrive.

Robert also is the chief architect of StreetSafe Boston, a Boston Foundation initiative with the mission of dramatically reducing gun violence in the city by working directly with known offenders in the neighborhoods most affected by street-level violence.  

Preceeding his work with the Boston Foundation, Robert served in Boston Mayor Thomas M. Menino's administration as Executive Director of the Boston Centers for Youth and Families, the City's largest youth and human service agency.  Prior to that position, he was President and Executive Director of the National Conference for Community and Justice, which runs LeadBoston, one of the Boston's premier executive leadership programs, and Senior Vice President of City Year's national operations and Executive Director of City Year Boston.

Known as a bridge-builder between Boston's diverse business, civic and public sectors, Robert has deep experience with grassroots, community-based organizations throughout Greater Boston, particularly as a former Director of Community Initiatives for the Boston Housing Authority, the founder and first Director of the Streetworkers Program for the Boston Community Centers under Mayor Ray Flynn, and Youth Program Manager with Inquilinos Boricuas en Acción (IBA).

In addition to his professional roles, Robert was instrumental in founding the South End Baseball League more than 30 years ago, which now serves some 1,000 young people annually. He also is featured in three books: 10 Who Mentor: Inspiring Insights from Creative Legends by Denise Korn; People Who Dare by Katherine Martin; and Do More Than Give: The Six Practices of Donors Who Change the World by Leslie R. Crutchfield, John V. Kania and Mark R. Kramer.
Chief US Magistrate Judge Judith Dein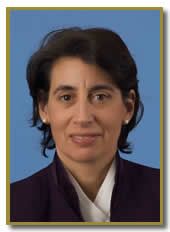 Hon. Judith Gail Dein was appointed Magistrate Judge of the United States District Court, District of Massachusetts, on July 31, 2000. She began her three year term as Chief Magistrate Judge on February 1, 2009. As a Magistrate Judge, Judge Dein presides over pretrial matters in all types of civil cases filed in Federal Court and, with the consent of the parties, presides over jury and jury-waived civil cases through judgment. Judge Dein also presides over pretrial matters in criminal felony cases, including issuing criminal complaints and search warrants, setting bail conditions, presiding over detention hearings and deciding criminal discovery motions. She also handles petty offenses, misdemeanor and extradition cases through trial and sentencing.

The Magistrate Judges in Massachusetts are the principal mediators in the District Court's pre-trial mediation program, which is available to all civil litigants free of charge. Judge Dein has served as mediator in hundreds of cases over the years, including, without limitation, patent cases, employment matters, environmental litigation, civil rights litigation, insurance claims, prisoner litigation, contract disputes, and personal injury matters. After becoming Chief Magistrate Judge, Judge Dein was instrumental in creating the District of Massachusetts Mediation Advocates Panel with the Federal Bar Association. This new program provides pro bono representation to pro se civil litigants, including prisoners, in connection with mediations. The program has received a very positive reception from the Bar, with more than 200 lawyers signing up to participate.

Judge Dein is also a strong proponent of teaching students to use mediation as a means of conflict resolution. The Massachusetts District Court sponsors a summer program in honor of the late Judge David Nelson for high school students from Boston, Worcester and Brockton who plan on attending college, and, in honor of the late Judge Reginald Lindsay, a summer program for college students interested in law school. This summer, in her capacity as the supervisor of the Nelson and Lindsay Fellowship Programs, Judge Dein employed the services of CDSC to conduct an interactive mediation program in which the students examined ways of de-escalating conflicts. The program was a great success, and generated much discussion among the students.

In addition to her responsibilities as Chief Magistrate Judge, Judge Dein is a Fellow of the Massachusetts Bar Foundation, and has served on various committees reviewing grant proposals submitted to the Foundation. She is also active in the Discovering Justice Program, which involves elementary, middle and high school students in various law-related programs at the Court, and she teaches numerous programs for lawyers. Judge Dein had over 20 years of civil litigation experience before being appointed to the bench. She is a 1976 graduate of Union College in Schenectady, New York, summa cum laude, and a 1979 graduate of Boston College Law School, cum laude, where she was the editor-in-chief of the Boston College Environmental Affairs Law Review.