Come to this dynamic seminar facilitated by two topnotch mediators & experienced domestic relations lawyers:
---
Divorce Mediation Seminar:
Update on Alimony plus Your Mediation Challenges
Thursday, December 1st
9:30am-11:30am
Presented By Rachel B. Goldman & Michael L. Leshin
Update/refresher on Alimony:
Focus will be on the scope of the new issues which couples need to address, such as, duration, cohabitation, types of alimony, and retirement, related to the Alimony Reform Act of 2011.
Hypotheticals will be reviewed.
Your challenges in mediating divorce cases:
Bring your stumpers to confer with our experts: divorce mediation cases/situations that were challenging to you.
Location: CDSC 60 Gore Street. Cambridge, MA 02141
Pre-requisite: Divorce Mediation Training
Registration:
Cost: $75
CDSC Pro Bono Mediators: $25 (Use discount code CDSCMEDIATOR)
Space is limited to 24 participants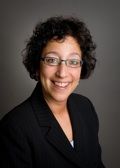 RACHEL B. GOLDMAN is a partner at Grindle Robinson LLP in Wellesley where she specializes in collaborative family law, mediation, conciliation, and settlement negotiation.
Rachel is listed in the book "Best Lawyers in America" and Boston Magazine's "Top Women Attorneys in Massachusetts" and has been named a Super Lawyer in the areas of Family Law and Family Law Mediation.
Rachel teaches introductory and advanced mediation courses with the Community Dispute Settlement Center and Massachusetts Continuing Legal Education and frequently presents to professional groups, law students, college students, and the public about divorce law, collaborative practice and mediation.
MICHAEL L. LESHIN is a partner at Ginsburg & Leshin, LLP in Wellesley. He focuses his practice on family law and mediation.
He is a past president of the Massachusetts Council on Family Mediation and has been certified as a divorce mediator by MCFM. He serves on the Board of Directors of CDSC. In 2013 he received MCFM's John Adams Fiske Award for Excellence in Mediation. He is the author of the "Massachusetts Family Law Sourcebook," published annually by Massachusetts Continuing Legal Education, Inc. He is listed in "The Best Lawyers in America," (Family Law, 2006 - 2016 and Family Law Mediation 2007 - 2016).
He has lectured on tax, mediation and family law issues for MCLE, MCFM, Mediation Works, Inc. and CDSC.