The CDSC Bash was a HUGE success!
Thank you to our generous Sponsors!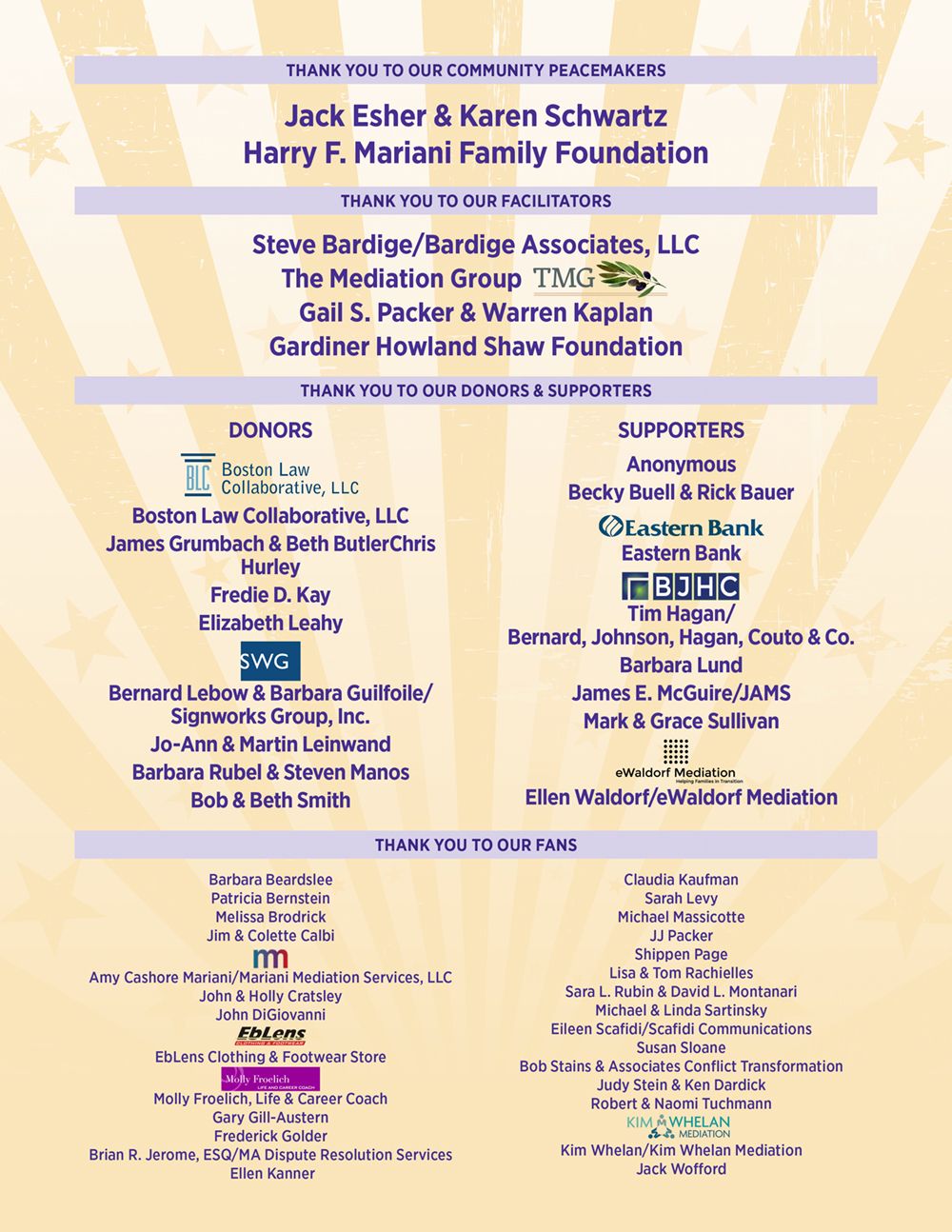 2021 Community Peacemaker Honorees


Community Peacemaker
Award

Brian Corr

Community Peacemaker
Award

Christopher Littlefield


Community Peacemaker
Award

D.G. Mawn
About the Evening
For over 40 years, CDSC have been committed to promoting positive conflict engagement. We have provided a forum for people in conflict to come together to talk face to face, to listen and to be heard. We remain dedicated to teaching non-violent communication and conflict de-escalation skills to our community.
Please join us in celebrating our Community Peacemakers on Wednesday, October 20 from 5:30pm-6:30pm!
Location:
Virtual on Zoom