News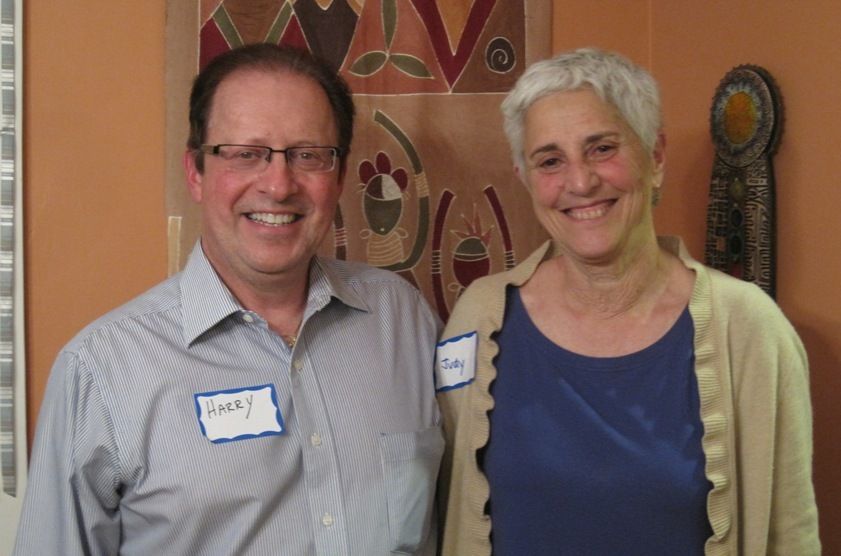 Harry Manasewich and Judy Abrams receive the Mimi Grosser Volunteer Recognition Award
June 13, 2013
Call for Nominations for the Second Annual Mimi Grosser Volunteer Recognition Award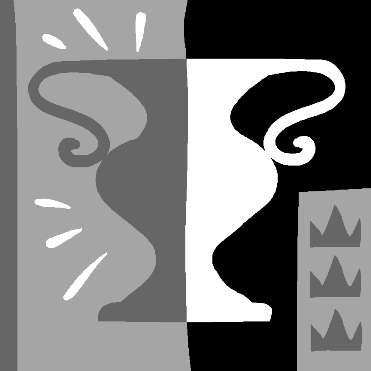 To celebrate the extraordinary efforts of the CDSC volunteers who fuel our work, we are pleased to call for nominations for the second annual Mimi Grosser Volunteer Recognition Award. Named in honor of Mimi Grosser, volunteer extraordinaire at CDSC for more than 25 years, the award will recognize a CDSC volunteer or volunteer team whose work exemplifies the spirit of mediation and whose commitment to CDSC demonstrates an exceptional effort in one or more of the following categories:
Number of cases mediated or amount of time volunteered at/with CDSC
Outstanding mediation effort demonstrated
Exemplary involvement in project(s) or task(s)
The award recipient may be a volunteer CDSC mediator and/or CDSC non-mediator volunteer.
To nominate a CDSC volunteer or volunteer team, please send us the name of the volunteer or volunteer team and a description of their efforts in 100 words or less to: This email address is being protected from spambots. You need JavaScript enabled to view it.
Client confidentiality will be honored. Please be sure to include your name and e-mail or phone contact information.
Please click here to make a gift to the Mimi Fund. All gifts are used to provide scholarship support for CDSC training participants,
Deadline for nominations is May 9, 2014.
Harry Manasewich & Judy Abrams 2013 Award Recipients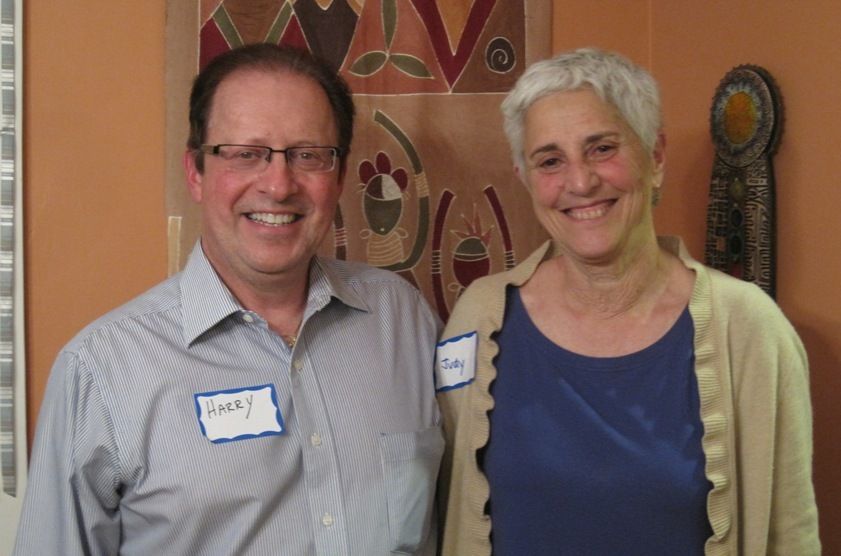 ---

The event was a huge success! Thank you to all of of our supporters and generous friends!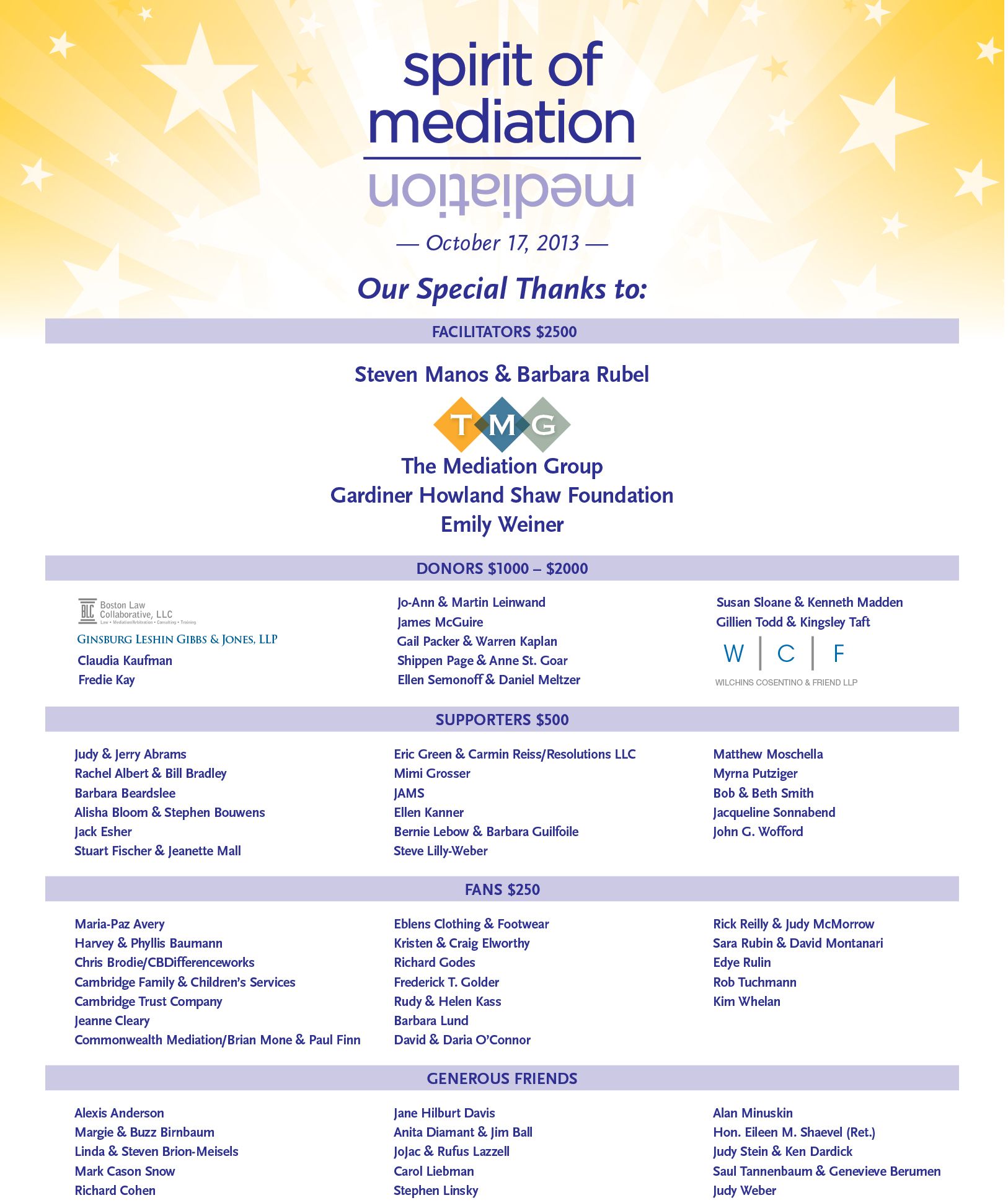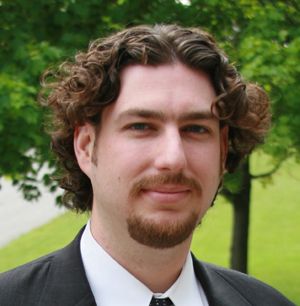 For Mediators:
New Child Support Guidelines with Justin L. Kelsey
Thursday, November 21, 2013- 4:30-6:00PM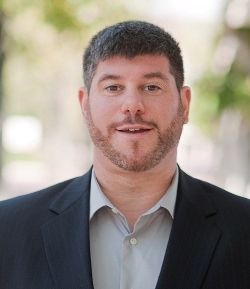 CDSC Workshop on Landlord Tenant Issues,
"The Prepared Summary Process Mediator"
Friday, June 7th from 9:30am-12pm with Josh Hoch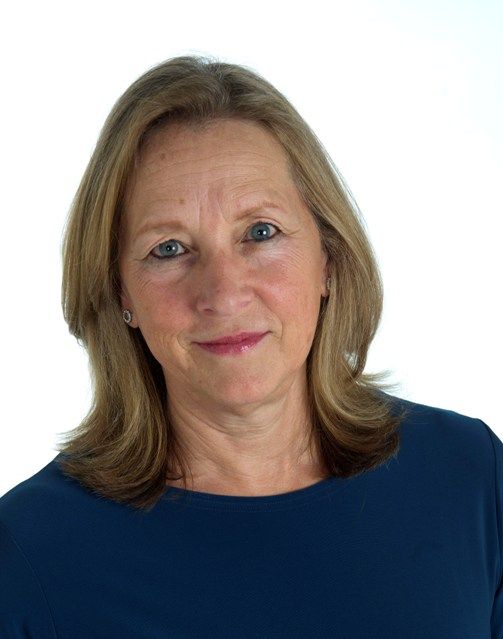 Community Dispute Settlement Center presents:
Dignity: The Essential Role It Plays in Resolving Conflict
Friday March 1 & Friday April 5, 2013

Facilitated by Donna Hicks, PhD
Author and recipient of CDSC Peacemaker Award
If you need assistance or have questions for us please use the contact form below and we'll be in touch with you shortly.
We are pleased to share the CDSC 2012 Annual Report with a years' worth of pictures and asking for your continued commitment to CDSC.

Click here to view the CDSC 2012 Annual Report.

We are proud to report that our favorite theme, Be All In, is clearly reflected in our accomplishments:
BE focused on our mission to provide affordable mediation services and training.
Make ALL of our efforts inclusive and collaborative.
Celebrate the many ways volunteers participate IN our work.
As we look ahead to the new year, here are some of the issues we want to address:
How do we influence more people to choose mediation at earlier stages of conflict?
How do we educate more mediators to understand the impact of culture on resolving conflict?
How do we deliver conflict management skills to more organizations and agencies?
Your support matters in helping CDSC provide affordable and accessible mediation and training services to the community. We invite you to join our efforts by making a generous year-end gift.

Be All In!

Click here to make your gift to CDSC.
The Mimi Grosser Scholarship Fund
For more than two decades, Mimi Grosser has been an invaluable player in the CDSC lineup and a real role model for at least two generations of CDSC volunteer mediators, interns and Board members.

In Mimi's honor and in recognition of the extraordinary service of CDSC's volunteers, we created a permanent fund in Mimi's name in 2013 that honors exceptional CDSC volunteers and provides scholarship support for deserving participants in CDSC training and professional development programs.

The first winners of the Mimi Grosser Scholarship Fund Award were Judy Abrams and Harry Manasewich. Melissa Brodrick and Steve Lilly-Weber are the founding co-chairs of the Mimi Fund.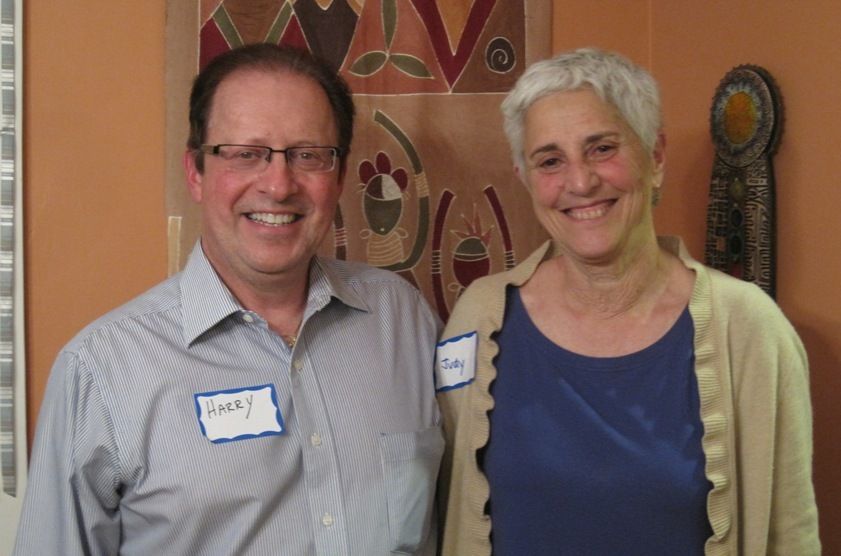 2013 Mimi Grosser Scholarship Fund Award: Harry Manasewich & Judy Abrams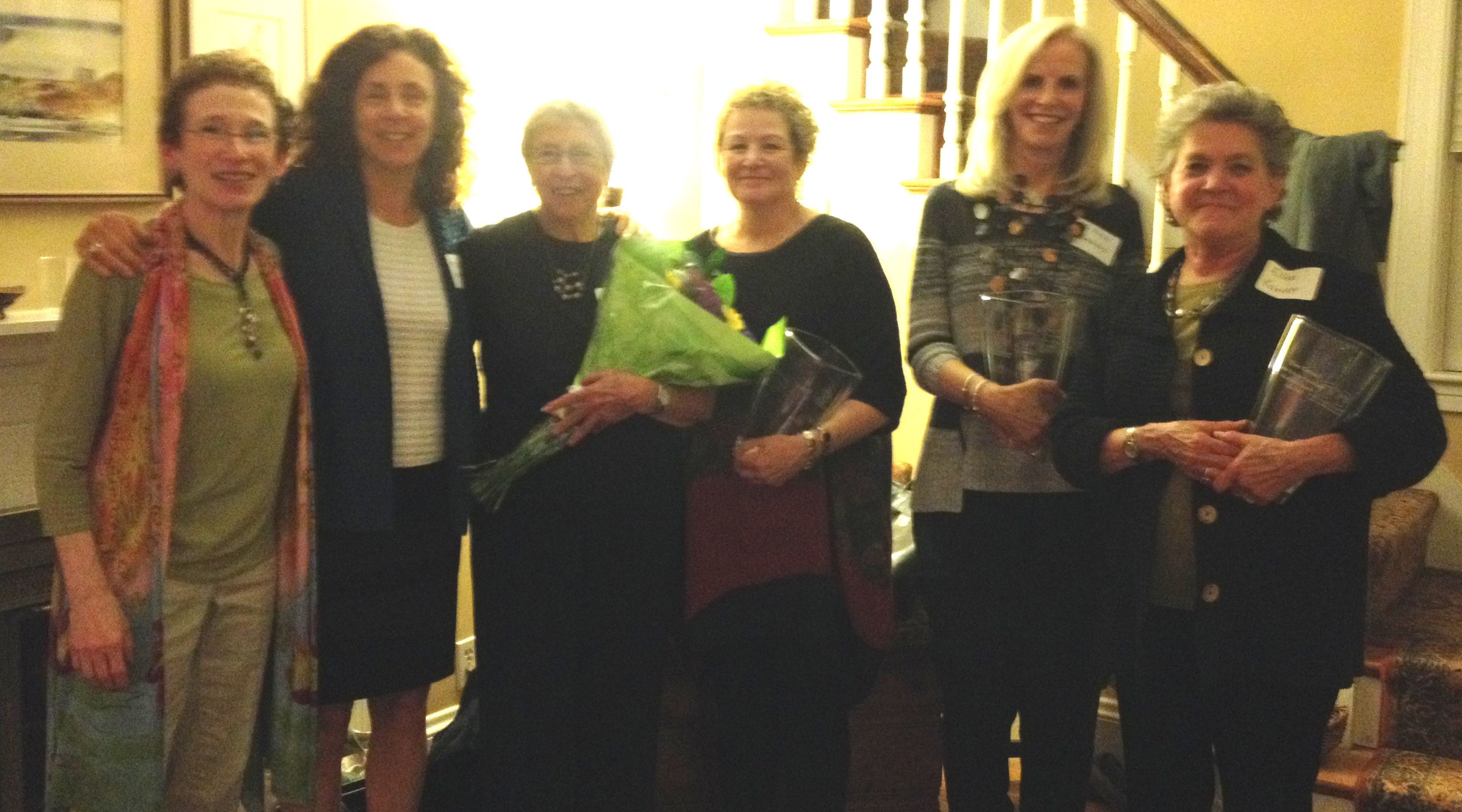 2014 Mimi Grosser Scholarship Fund Award: Roberta Kosberg & Jo-Ann Leinwand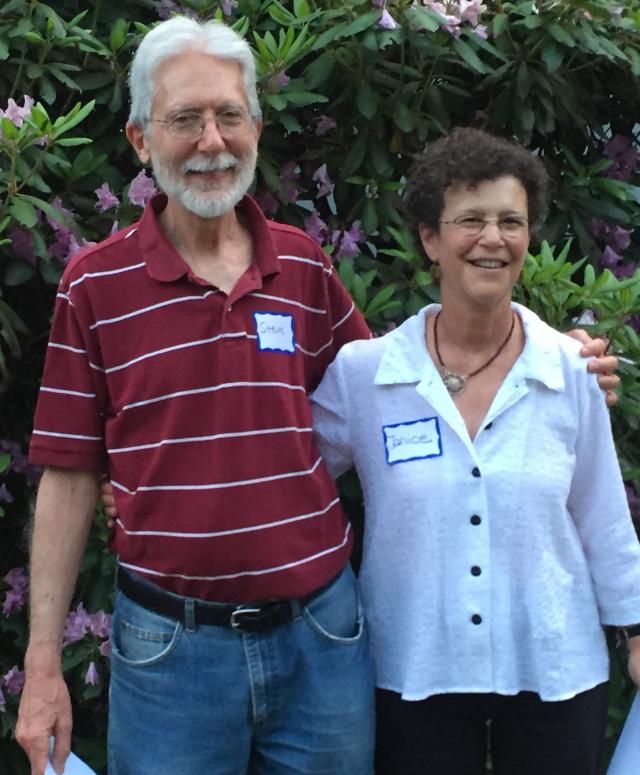 2015 Mimi Grosser Scholarship Fund Award: Steve Morr-Wineman & Janice Durham

2016 Mimi Grosser Scholarship Awards: Ruven Liebhaber and Ellen Sullivan

Click here to make a gift to the Mimi Fund. All proceeds of the Mimi Fund are used to provide scholarship support for deserving CDSC training participants.
In Memoriam: Helen Ladd
1924-2012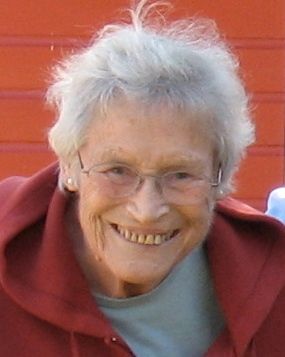 Our mediation community has just lost an extraordinary person with the passing of Helen Ladd, a shining star to so many of us. Helen was an outstanding mediator, combining her compassionate understanding with her social worker sensitivity. Helen was affiliated with the Community Dispute Settlement Center for the past 20 years. She enthusiastically and generously supported CDSC as a mediator, board member and most recently a member of the advisory board. In 2004, she received one of our first Community Peacemaker Awards.

To read more about her amazing life's journey and the ceremonies
arranged to celebrate her, click here.
If you are interested in attending the gathering in Cambridge on Saturday, November 24th, please contact CDSC for RSVP information.
Click here to make a donation to CDSC in Helen's memory.