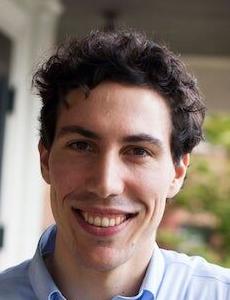 Pedro Spivakovsky-Gonzalez
EXECUTIVE DIRECTOR: Pedro Spivakovsky-Gonzalez joined CDSC in 2023 after nearly a decade of experience in legal aid. Pedro has served as a legal aid lawyer for low-income veterans in Massachusetts and as an immigration lawyer, and also teaches as a Lecturer on Law at Harvard Law School. He has assisted and represented clients in mediations in the Boston area and is a certified mediator in Massachusetts. He supervises staff and mediators, overseeing mediation services as well as the design and delivery of various training programs. His responsibilities include fundraising and general administration & management.
DIRECTOR OF OPERATIONS: Sue Marsh has led nonprofit organizations aimed at addressing the needs of low income and underrepresented people throughout her career. At CDSC, she works with the executive director, staff and board to help harness CDSC's potential, maintain its commitment to excellence, and grow its services.
CASE COORDINATOR: Soraya Tramontozzi has a Master's degree in Conflict Resolution and is a trained mediator. She is responsible for intake screening and scheduling all referrals that come to the center.


DISTRICT COURT SUPERVISOR & HOUSING MANAGER: Yes Miller, mediator and trainer, has trained people of all ages and socio-economic backgrounds in mediation and conflict skills: middle and high schoolers, PhD grad students, librarians, faculty & staff at a community college, residents & staff at a senior housing site, and government agency employees.Yes is CDSC's Housing Case Manager since 2020 and District Court Supervisor since 2022.

YOUTH COORDINATOR: Daniele Natali Ozeri is a mediator and coach with an interest in youth, family and divorce mediation. In her role at the Center, Daniele designs, implements and supports youth-related programming with the intention of developing sustainable infrastructure for local and regional positive youth development since 2021.
OFFICE MANAGER: Grace Ballenger worked in journalism and education before developing an interest in mediation. At CDSC, Grace oversees the organizaton's administrative functions, including general communications, social media and non-grant fundraising as well as data collection and grant reporting. She joined CDSC in 2023.