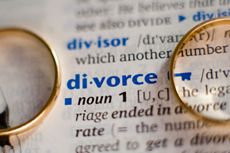 Mediation is a helpful resource for couples (married and unmarried) who are in the process of separation or divorce. It is also an effective means of dealing with post-divorce issues, such as needed changes in child custody, visitation, and support.
Divorce mediation is almost always faster, less costly, and less divisive than traditional adversarial procedures. It allows couples to reach an agreement that is tailored to fit their specific needs and interests.
At CDSC you work with a two-person team of specially trained mediators, usually for a number of sessions. The mediators guide couples through a discussion of all the issues required to be addressed to obtain a divorce in the Commonwealth of Massachusetts. Written agreements that become the basis of documents filed with the court are prepared. Each person is encouraged to consult with an attorney before finalizing any agreement.
What is discussed in mediation?
Parenting plans: custodial arrangements for the best interests of your children
Finances: child and spousal support, educational expenses
Medical and life insurance
Division of personal property, assets and liabilities (including debts)
Communication and problem-solving
Everything that needs to be finalized as part of the divorce process
Some issues NOT appropriate for mediation:
Domestic violence
Child abuse: physical/sexual
Providing you reach an agreement in mediation, you will need to file a Separation Agreement with the court as part of your divorce.
Mediators can help with drafting a Memo of Understanding. These are the terms of your agreement written in memo form which you can then take to your respective lawyers to put into writing (a final Separation Agreement)
How much does it cost?
We use a sliding fee scale based on each person's individual income and assets. Each session typically lasts 2–3 hours. CDSC is committed to ensuring that our mediation services are accessible to everyone who seeks them.
Parent Mediation Program:
If you are in the process of separation (married or unmarried) and are dealing with a dispute around parenting plan issues you may be eligible for 4 hours of free mediation. This program is supported by the Mass Office of Public Collaboration (MOPC).


Read more about Parent Mediation Program Sponsored by Mass Office of Public Collaboration:


Parent Mediation Program.pdf