Conflict & Culture: Mediating Locally is Mediating Globally
A Three-Part Seminar Series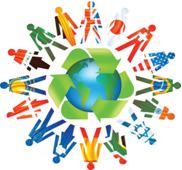 CDSC is pleased to offer the mediation community a unique opportunity to explore Conflict and Culture. Mediators and disputants come from rich and varied cultural and ethnic backgrounds. Often disputants and mediators are not consciously aware that these backgrounds provide strong messages about a culturally perceived "right way" to fight and make up.
This first ever three-part series includes a workshop, a panel and a potluck seminar.
This series will provide mediators with a solid foundation to:
expand awareness about the influence of culture in conflict situations and
incorporate cultural insights into mediation practice.
Select a session that interests you or attend all three! Special discount rate for CDSC Mediators.
Part I:  Workshop: "Mediating with Cultural Awareness"
Trainer: Robert Kubacki
When: Friday, March 2nd, 2012 from 8:30am-12:30pm
Cost: $95 ($65 CDSC  Volunteers) Includes cost of workbook & a self-assessment tool
Part II:  Panel: "Mediating Abroad: Mediation Lessons from other Cultures"
Panel: Bob Smith (China), Susan Brown (Nepal & Thailand)
Moderator: James McGuire
When: Tuesday, April 10th, 2012 from 5pm-6:30pm
Cost: $30 ($20 CDSC Volunteers)
Part III:  Potluck Dinner Seminar: "Culture, Community, & Self: Reflections on Our  Work as  Mediators"
Seminar (and Potluck Dinner) of Culturally Inspired Experiences (and Food)
Facilitator: Jeanne Cleary
When: Thursday, May 17th 2012 from 6pm-8pm
Cost: $30 ($20 CDSC Volunteers) Plus please bring a Culturally Inspired Dish!
Enrollment: Limited to 20 each session. Enroll early!
Reduced Cost to Attend All Three sessions: $125 ($95 CDSC Volunteers)
To take advantage of this special discount, register for the first event below and choose the "Yes! I'd like to register for all 3 events" option on that registration form.
Pre-Registration Required. Register now -- see the bottom of the page!
Questions? Call 617-876-5376 or e-mail This email address is being protected from spambots. You need JavaScript enabled to view it.
Bio Profiles:
Susan Brown has been an arbitrator and mediator of labor and employment disputes in private practice since 1980. In other areas of mediation, she was one of the few non-lawyers on the original mediation panels in Suffolk Superior Court and the Middlesex Open Door Courthouse, has mediated in a variety of settings such as family businesses, non-profit organizations, disputes between Native Americans and law enforcement, and negotiated rule-making. In 2011, she received a Rotary International Peace and Conflict Resolution fellowship and spent three months in Thailand, studying a wide variety of conflict resolution and peacemaking initiatives. Currently, Susan is working on establishing a community dispute settlement center in the Rift Valley of Kenya, which still wrestles with the issues that caused post-election violence in 2008.
Jeanne Cleary, MA, LMHC has been facilitating difficult and transformative conversations for over 25 years in numerous settings. In her private practice in Watertown, MA Jeanne provides relational and couples psychotherapy, mediation, conflict engagement strategies and facilitated retreats for corporate, religious, non-profit and educational organizations. Jeanne is an adjunct faculty at The McCormick School of Public Policy, Graduate Programs in Conflict Resolution, UMass Boston.
Robert W. Kubacki, J.D., MPA, Principal, Alignment Management Consulting. Robert has thirty years of experience in the field of managing conflict in variety of public, non-profit, academic and corporate settings. He has functioned as legal counsel, hearings officer, assistant director, employee-relations officer, internal and external HR organizational consultant and conflict coach. Robert teaches conflict resolution at the undergraduate and graduate levels. He is knowledgeable in a variety of models and applies them in an integrated approach to assisting others to successfully engage in and resolve complex cultural, interpersonal, group and organizational misalignments.
Robert Smith, J.D. is a Professor at Suffolk University Law School. He has taught Mediation courses at Suffolk and at Boston College Law Schools for 20 years, and has been an active community mediator in divorce, family, and housing disputes. He serves as a trainer for several community mediation programs as well as high school peer mediation programs. In the fall of 2011, he was a mediation trainer for lawyers, judges and law professors in Hunan Province, China.