The CDSC Bash was a huge success!
Thank you to our generous sponsors: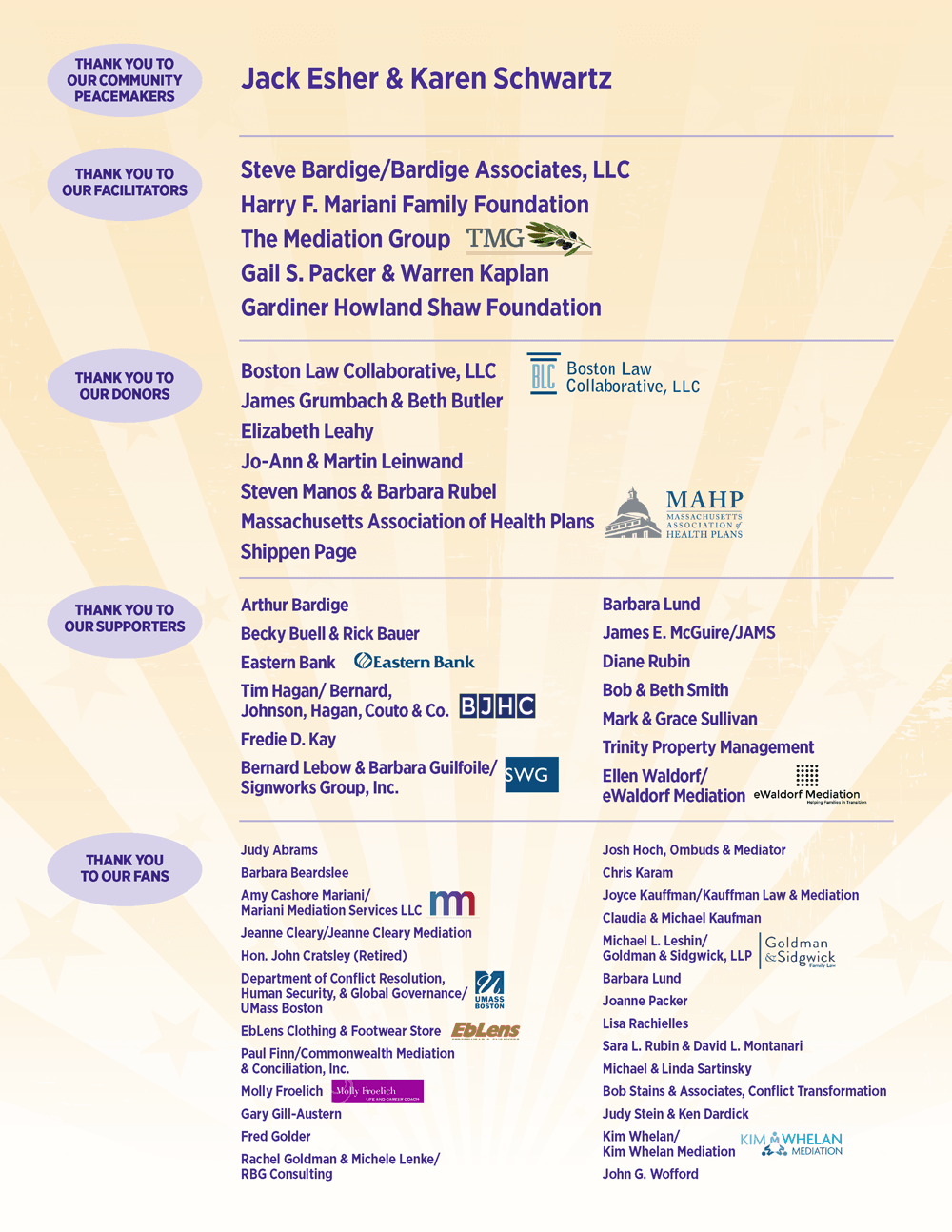 Join us...from your home or office!... to celebrate the 19th Annual CDSC Bash on Wednesday, October 19, 2022 from 5:30-6:30pm!

The CDSC Bash proves to be a delightful-- and meaningful --way to celebrate the accomplishments of the mediation community. This event continues to serve as our signature fundraising event of the year; the funds we raise support the alternative and affordable dispute resolution services we provide in the courts, the schools and the community.
We hope you will join us at our 2022 Bash and consider supporting this event with a generous gift. Click here to learn more about sponsorship opportunities.
2022 Community Peacemaker Honorees

Madison "Matt" Thompson Elena Sokolow-Kaufman
About the Evening
For over 42 years, CDSC have been committed to promoting positive conflict engagement. We have provided a forum for people in conflict to come together to talk face to face, to listen and to be heard. We remain dedicated to teaching non-violent communication and conflict de-escalation skills to our community.
Please join us in celebrating our Community Peacemakers on Wednesday, October 19 from 5:30pm-6:30pm!
Location:
Virtual on Zoom